We used to shrug off Trolli as pedestrian gummies. We had a few bad dates and just assumed there would never be any chemistry. Perhaps unfair to them since we love Haribo so much – our judgment thus clouded.
And then we found some really good Trollis. Like their Sour Brite Crawler Eggs, which have a hard candy shell around a gummy morsel, or their Gummi Rocks, a sour gummy cube-like-mass worth procuring.
Now… we have these.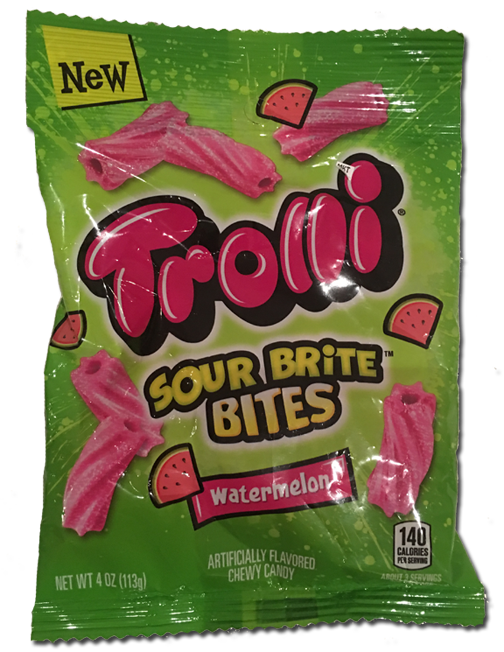 Yes the package says they're new but they don't look it. They look unremarkable – like yr everyday basic sour gummy bite from the dollar store.
Watermelon is a good flavor choice but if you aren't as good as Jolly Rancher's Watermelon, then you're behind the 8 ball.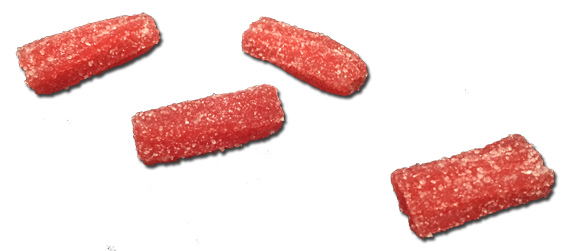 Sigh. These don't taste like Jolly Ranchers – the only thing they have in common is their size. The sour is average and the overall taste-meets-texture is like those crappy sour straws that you always want to like but feel plasticky and fake.
Sorry. These aren't good. Why get these when you can buy a slew of other sour gummies that are good? You wouldn't. So don't.