What a great name: Milk & Dark Chocolate Butterscotch Bits Bar. Hell yes I'll try that.

If you don't have a Trader Joe's (it's a grocery store in the U.S. that tends to have pretty good food, which they white label from other top manufacturers, at great prices) near you, then you can't get these. They're not online – TJ's doesn't do that.
But it's OK, because these are like Toblerone, in a few ways: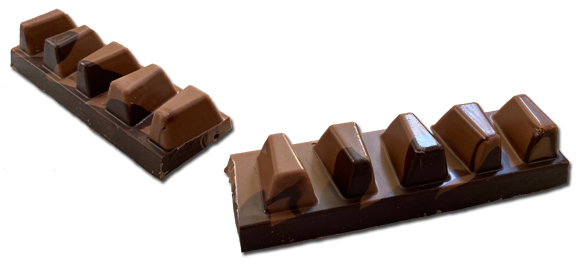 Unfortunately, they aren't like Toblerone in important ways:
The dark chocolate mixed with milk chocolate is pedestrian
I couldn't taste the little bits, barely any in the bar
They were hard, which meant hard to eat
The flavor was boring. 'Why make these,' I asked myself.
Sadly, these aren't worth a potential COVID-getting visit to the store. Stay home. Stay healthy, and buy Toblerone from somewhere online instead.