Can I legally write this review?
Not sure I can.
I think Jonny would call me a moron.
Because this isn't actually candy.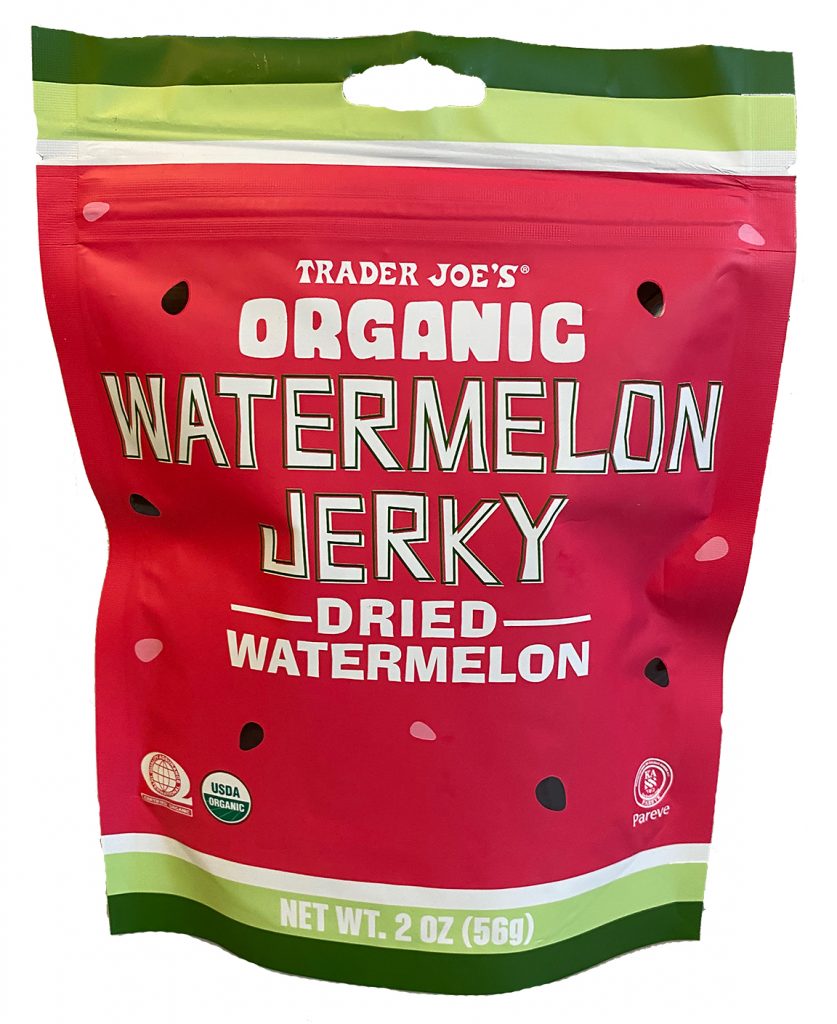 And you, dear reader, maybe can't even buy this stuff.
Well you can, here. But for how long?
And again, it's not candy.
Still, it's sweet. And it's really chewy. Similar to the chew you get with super dried mango slices. Plus it's salty. And yet has no salt. The only ingredients: organic watermelon. All the sodium shows up via the fruit's natural capabilities.
Given the (obviously) high water content of the watermelon, I was surprised it could even be a chewy dried snack. I thought it would just be heaps o' bits in the package.
Once I started eating, I assumed it would crumble in my mouth, quickly turning to dust. But it was chewable, it lasted, it got stuck in my teeth.
How great would it be if these dried watermelon pieces tasted like watermelon Jolly Ranchers? Dreamers gotta dream.
Besides the sweet-meets-saltiness, the taste isn't unlike… real watermelon. Which, when you think about it, doesn't have a ton of taste.
Never have I ever wished more for an artificial flavor.
Mrs. Guru liked this jerky a lot. She's a wannabe Vegan though. So…
Still, the TJ's watermelon jerky is fun to eat. Definitely novel. Strange even. But I wouldn't arm wrestle gramma at the picnic table for a piece.