I had 3 questions going into this review, and to be honest, they weren't the nicest or most positive:
– Will these Sour Punch Punchies really be sour like the package says? because they are an obvious member of the Sour Punch Straws family, which I don't find terribly sour.
– Will these simply be a lesser version of Skittles? because we don't need that.
– Will the flavors be fair to middling like the rest of the Sour Punch Straw types? because I don't want that.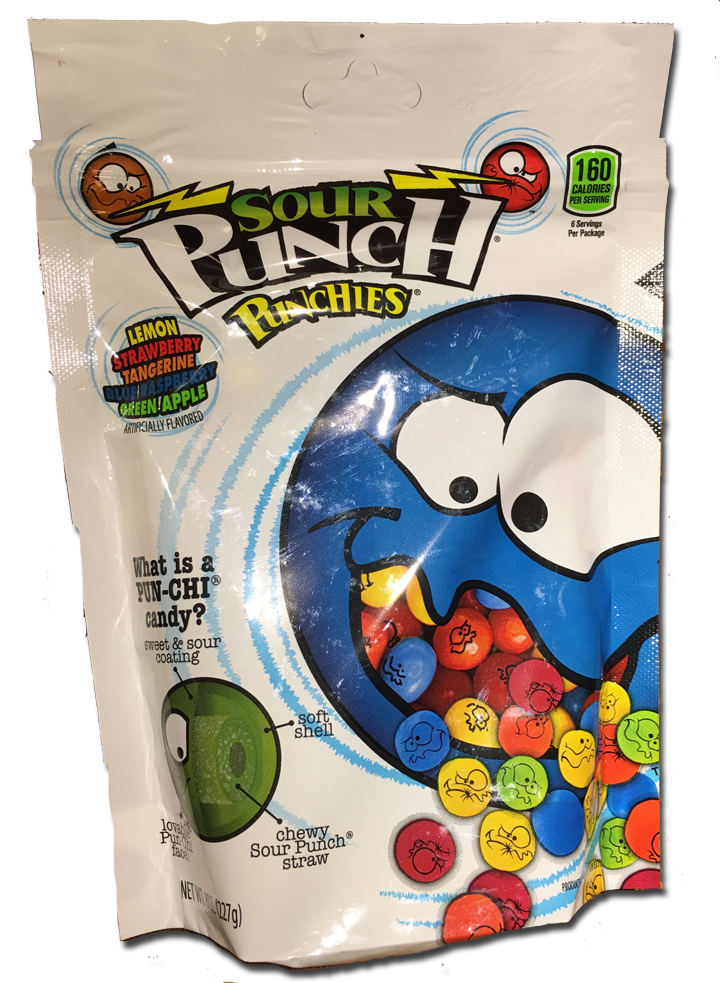 Color me surprised!
– These ARE sour. Way more than the straws.
– These aren't anything like Skittles. Way more chewy and soft. Almost like a jelly bean, or a soft Lemonhead. It's actually a bit novel that way – I couldn't quite recall a candy with a similar texture. Kudos to the Punchies!
– The flavors are a tad similar to the Straws because they have that artificial thing going on and almost plastic-y. But that's not a great word for it because they don't actually take like plastic, just fake. But not in a terrible way. The red is strawberry and tastes just like eating jello out of the package. Tangerine has a bite – perhaps the most 'natural' of all the flavors. Blue is the tried and true blue raspberry. Green is apple – nice and sour but I could have used more apple-y overtones. Lemon was the least natural tasting. Not great on its own but a great partner to the other flavors when you throw a bunch in your mouth.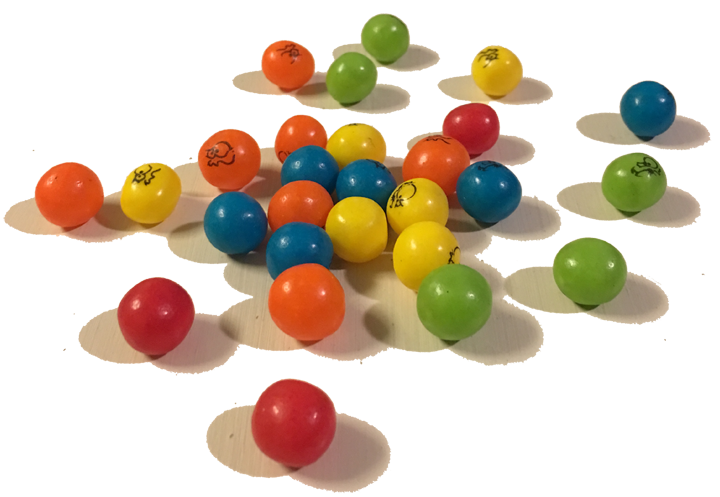 I gotta say – these Punchies are good. I could eat a lot of them, and you get a lot of them in the 8 oz package. Mrs. Guru and a young gurette both loved these and were also pleasantly surprised.
Sometimes, when you think you know everything, you learn that you don't know anything. And other times when you think you like something you actual love it. Or not. HEYooooooooooooo!!!
My rec: procure. They are a solid sour candy and surprisingly good.