We reviewed Maoam Pinballs years ago, and we adored them. Flavorful, chewy, fun- we were all in. Now, we have a fizzy variation.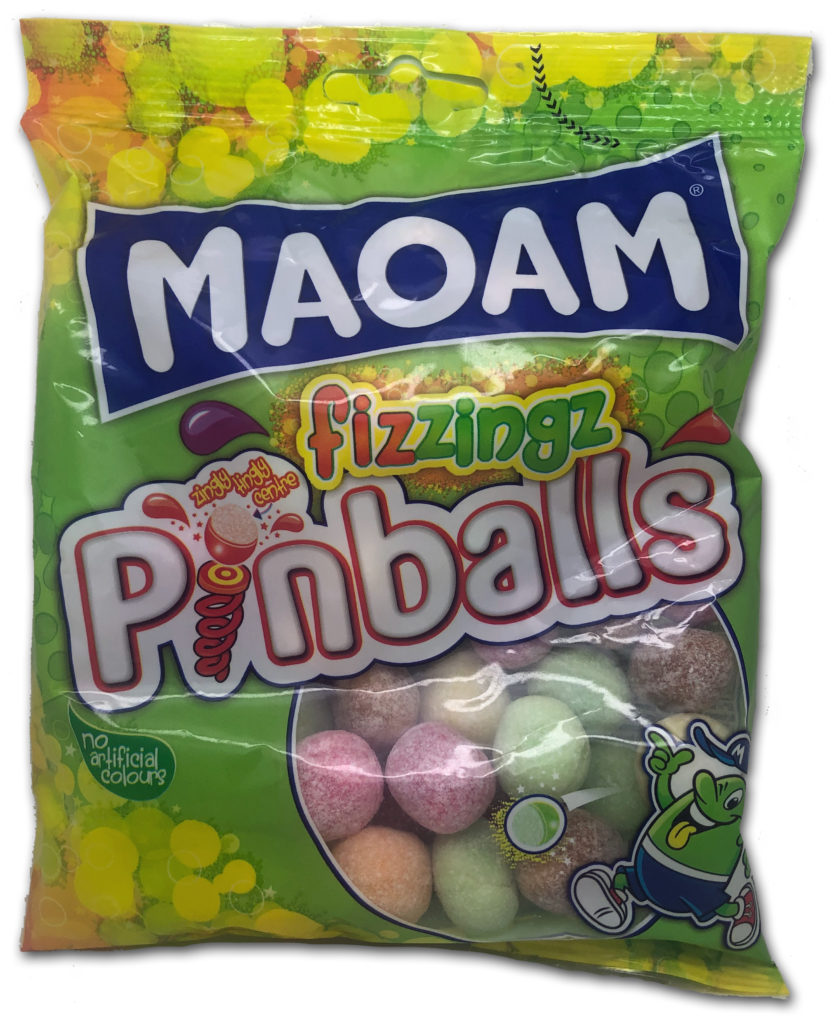 Sorry, Fizzingz variation. With no artificial colors, you know what I like about these? Kinda everything.
They absolutely ARE fizzy, but they're not sour. A lot of times, candy makers use these terms to mean the same thing, but in this case, it's completely accurate.
Even though the bulk of the fizz is in the center, you get it from jump. Imagine a gentler Zotz, a creamier, mellower experience.
With pretty standard fruit flavors AND cola, the just don't get boring. Even the regular old plains one are great, but these add a layer of interest, making them even greater.
If you like Haribo's general vibe, you'll like these, as Haribo owns Maoam. They're not too soft, a bit tart, fizzy, and ultra chewy. Pretty much a winner across the board, even though they're not the most interesting and in the world.
Sometimes just being good is enough.