France can win the World Cup. As I write this, It's July 2 and they're still in this thing. Whether they take the trophy home or no, they get first place with these Lutti Surf Fizz Fruits.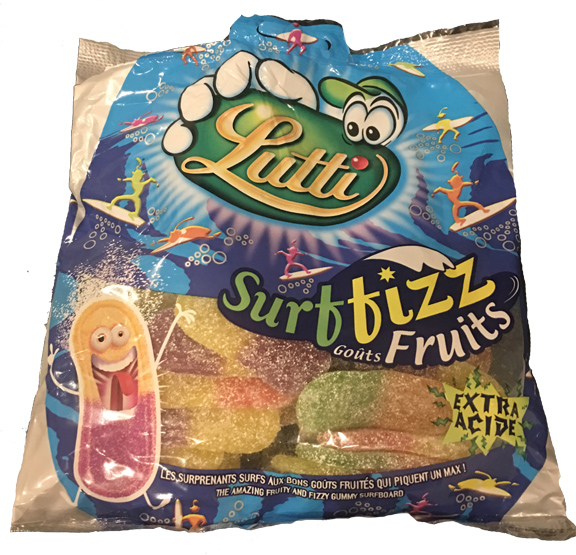 Because holy Christ these dual-flavored gummies are good. Three -well, six- flavors: Apple/orange, Raspberry/lemon, Blackcurrant/lemon.
Yeah that's right. Lutti feels such a strong need for their sour gummies to have lemon that they put it in two of the three flavor combos. And I LIKE IT. No excuses. You calling something sour, it sure BETTER have lemon in it.
The Surf Fizz's have a super strong chew out of the bag. No need for aging. The flavors are strong, and these are definitely sour. Not as run-o-the-mill tart.
I'm not surprised by the goodness of these. Lutti candies have always shown well when the Gurus review. Not sure why these folks don't get the love of Haribo or even some lesser known European candies like Katje.
Lutti has the goods. Lutti should be taken seriously. I lust for Lutti.