Like freaking milk yo! I mean these taste Absolutely Just Like Milk. A sweetened milk, sure. But it's milk, man. Wait. No. It's like sucking on hard pieces of sweetened half and half. You could melt these down and make yourself a half caf half decaf machiatto latte with no whip.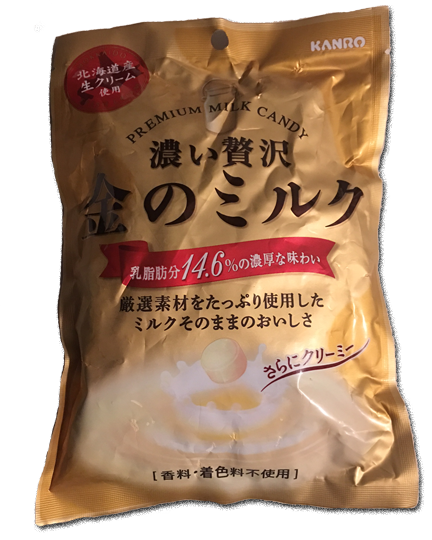 I don't speak Japanese and I assumed that searching for "Premium Milk Candy" — the only English on the package — wouldn't turn up much. But I was oh so wrong. I found these in just secs. They're called Kanro Premium Milk Hard Candy, and I highly recommend them.
Did I mention they're hard? Like, glass hard. Like if you bite too early they're gonna crack your teeth hard.
This is 2 reviews in a row from me about the awesomeness of milk candy. You don't want 3. Do us both a favor and find yourself some of these and dive in.