I was recently email intro-ed to Lexi because she was asking her friend and CG reader Laurie how best to age some gummis. Lexi needed these particular gummis to be less soft and more firm.
(If you read us regularly, you sure as hell don't need me to tell you why Lexi is obviously a very clever woman who understands the subtleties of great gummi candy. Also, who doesn't love the name Lexi? Rhymes with sexy. Think it's inappropriate to ask my better half to call herself that from now on?)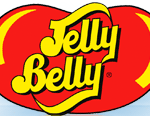 Laurie, Jonny, Lexi and I started in on a 63-email exchange on various things sweet and part of that conversation went into sour balls. (I already did all the bawdy jokes in this Goofy's Balls review so go there if you need an irreverent chuckle). Lexi wondered if we liked the ones from Jelly Belly, called Fruit Sours , which she thought were once created by Goelitz and that she loves but couldn't find anywhere except online and in 10 lb. increments.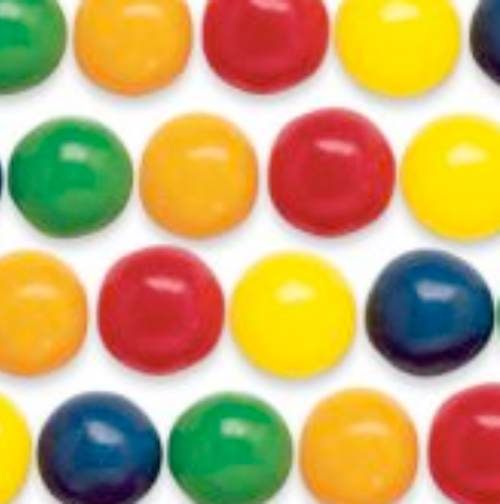 So I sent a note to the good people at the Google of jelly bean makers, Jelly Belly , who sent some samples, told me that indeed they were once made by Goelitz who merged with Jelly Belly, and they they did not sell in packages less than 10 lbs…
Back story out of the way, let me say right off the bat that these things should be called Tarty Balls. First reason is that name would make me giggle. Secondly, these balls aren't sour. Not even sure these would really be considered sour in 1985, the advent of true sour-ity with the introduction of sour patch kids. Plus, Jelly Belly's Fruit Sour flavors are oh-so-very average. We got lemon yellow, old-school-grape purple (which is my fave and tastes just like Alexander the Grapes now called Grapeheads), I-think-it's-cherry red, it's-apple-but-tastes-nothing-like-it green, and triaminic orange. Dare I say disappointing. And here's why: Jelly Belly makes jelly beans that are unmatched in flavors. When you eat a cappuccino jelly bean, you know it. Yet, with these balls, if I close my eyes, it takes a few secs to determine that that's a red one I popped in my mouth and I still don't know if it's cherry or strawberry. I'm not positive but I think sexi Lexi said these balls needed to be cooled for better results. I'm not going to argue the power of cold candy, and I regret I didn't keep mine in the fridge…but that isn't going make someone like these if flavor is important to them.
(FYI, the Texture is ok. What you'd expect: semi-hard shell over not very-chewy candy. )
Strangely, the marketing speak on the Web site is, well, just not true: "Five fruit flavors infused with a strong sour bite. They'll bring tears to your eyes and a smile to your face." There was no bite. And the only tears I should have shed is for the disappointment I felt. Strangely, it's not like Jelly Belly doesn't know sour. I've had their sour jelly beans and they're great. In fact, we owe them a review…
My suggestions for Jelly Belly: use your flavor expertise and infuse it in these things. Plus either change the name or go more sour, and I'd prefer you go the latter. Once you got that going on, gimme call and lets get you all a better review.