Looks like your gramma's candy. Gets made fun of for being old school. And they don't care.
Sorry folks: I like Candy Corn. I won't apologize for it. I can't eat more than a few at a sitting but that's better for my back fat anyway.
Brach's — the old school yet-starting-to-get-more-creative U.S. candy team — just released the new Caramel Apple flavor of a similar candy texture to the Candy Corn. This is right on the heels (well one year later I figure) from last year's Turkey Dinner candy corn release. Although some flavors in that little package were less than ideal, I loved their verve, and this year when I saw these on the shelf, I actually looked forward to trying them.
The Caramel Apple mellowcremes are right in time for fall fun like the Halloweens (now over) and upcoming Thanksgivings. These nuggets are apple meets caramel, and no bones about it: the flavors are there; you aren't squinting to find them. Straight up caramel apple flavor and and they're good.
Ever had those caramel apple Charms lollipops? Hard, until you lick a long time, then get softer blah blah blah? Yummy. And Caramel Apple mellowcremes above taste like these lollipops below.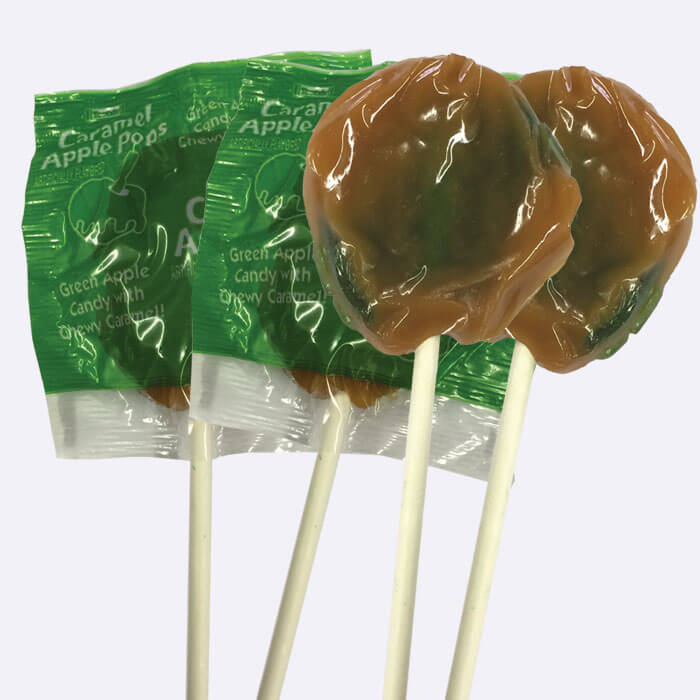 The Caramel Apple mellowcremes are a tad on the very sweet side, so you aren't eating more than a couple at a time. But the creaminess of them is like a velour suit: you'll feel good inside and people may just want to touch you.
I say: buy your self some for the holidays. Your grandkids will love you.