I reviewed some excellent rhubarb & custard hard candies a while back, and since then, am always on the lookout for them.  Well…I found 'em!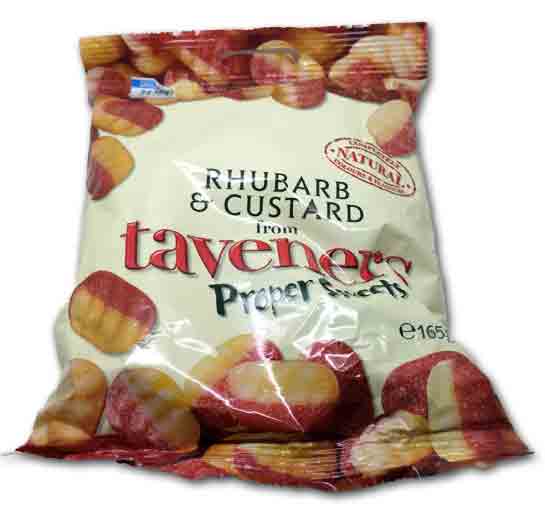 Forgive the crap resolution on the photo, I was hopped up on the sauce while editing.
In any case, I came across these at Roxie's, a San Francisco grocery store in the inner sunset district.  I was excited, as my memory of these treats was stellar.
These didn't look exactly the same as the others I tried, but who cares?  They had the requisite custard looking pale yellow side, and the deep red rhubarb side.  How bad could they be?
Bad.  Really bad.  Bad to the point that I was confused while eating it, and spat it out.  Then I went back to the well later, thinking that my palette must have been screwed up.  Nope.  It was bad again.
There's no rhubarb flavor-just an "off" sweetness.  Additionally, there's no creaminess to the custard-or perhaps that's ALL I'm tasting?  Regardless, the whole point of these candies is to have contrast: sweet, creamy custard against sweet & tangy (or sour) rhubarb.  Without a strong rhubarb flavor, these are disgusting.
Unless of course, you're craving cream.  Cream candy.  Bland, sweet, cream dream candy.
Your call.