You can't throw a rock these days without hitting a box subscription service. Razors, booze, books, soaps….and certainly a lot of snacks and candy. We've reviewed a few, and this time, we get to check out Munchpak.
It's fun!
Here's the full haul:
Lots of stuff here from lots of countries. Let's step through a few select items.
Can I just say-officially-What the hell is up with these things?  It's the second time I've received them in a snack box, and the second time I haven't understood their purpose on earth. They're like those little oyster crackers you get with soup but they're not crackers, they're cookies. Pixie sized bland cookies.
Oh yeah, now we're ramping up. Here we have a cute bag of Haribo Happy Cherries-which are the same as their Twin Cherries. Call them what you want, they're delicious.  That long thing? Zweet marshmallow candy. Finally, on the right, some strawberry cream cookies. WHO DOESNT LIKE CREAM COOKIES? Definitely not me. I love them.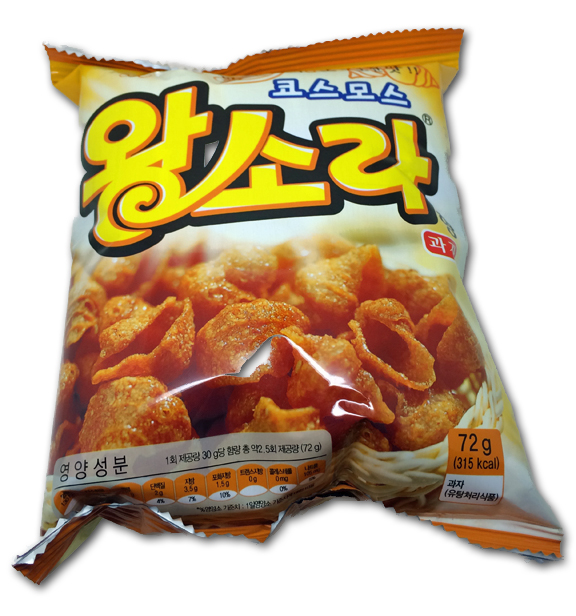 Oh man. These looked amazing to me. When I tried a few, I was a bit confused- they're sweet. And just a bit savory. And very thick, so it's a solid, loud crunch. Not my thing. More like a super crunchy sweet (and a little salty) cereal.  Having said this, when I reached in for another handful at one point, the bag was gone. So apparently these are my thing, whatever they're actually called.  They're pretty unique.
Ahh, yes, Sri Racha peas. I've had these before, and they didn't disappoint this time. Sweet, brine-y, a bit spicy, with a heaping dose of Umami, these are one of those polarizing snacks-you either love them or you hate them. I can't get enough of them. However, the real star of this whole box for me was the ubiquitous fruit roll up on the left. Yeah, a fruit roll up. The kind mom put in my lunch in the 7th grade. This one is made by Joray in Brooklyn, is fruit punch flavored, and delivers that flavor to a "T". Oh don't worry, there's tons of artificial ingredients in it, but who cares. I really loved this roll up, maybe for nostalgic reasons, but I loved it.  Gonna buy more.
All told, I really liked the Munchpak. It held a good variety of snacks from a good variety of countries. And here's where my only gripe comes in- I wish they had a way of clearly identifying what country each snack came from. A simple way to do this would be to put a sticker of the country flag on each snack. Done. Because for me, I want to learn a bit about popular snacks from other places, that's part of the allure. Sadly, I don't always recognize what language the text is written in on the snacks, and even if I can, that doesn't automatically mean that candy is made in that country. So that would be a nice addition.
As for pricing, there's three different sized boxes, and basically unlimited customizations you can make on them based on your preferences-and those affect the price too.  You can have it delivered weekly, monthly, every two weeks.  To say the plans are flexible is an understatement.
Barring that, I'm digging what Munchpak is throwing down. Click the link below to give them a try for yourself.