Mui-Bon?  More like A LOTTA GOOD.  That's the Google translation.
This is is a candy from Mexico that we'd never heard of. Know why?  Because we're not that worldly. But it's odd, considering I've been to Mexio at least ten times, and the last few times, I actively scouted out new candies. Perhaps they're hiding from me.
This is a tasty, creamy, sweet crunchy chocolate cookie type of confection.  A lot better than I expected, and not too big – a very nicely sized different sweet treat.  And it's all thanks to CandyinLa.com.
They, being very nice people, reached out and sent us a goodie bag of candies- many Mexican varieties, with a few old favorites like Albanese Bears thrown in. Here's the haul: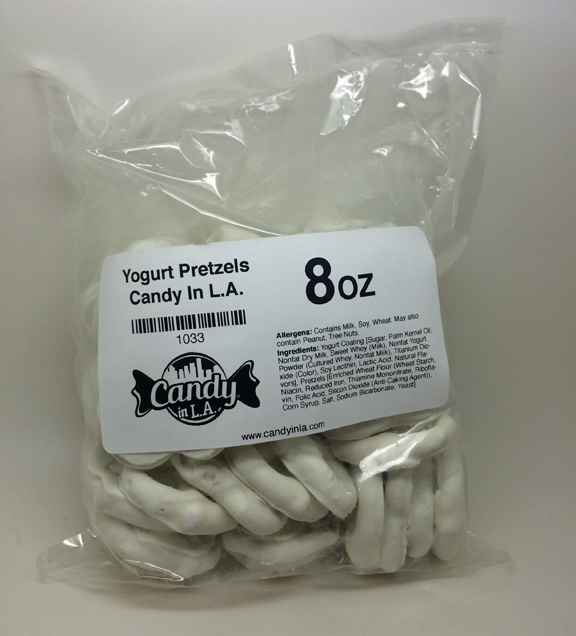 These are their #1 seller, yogurt covered pretzels.  It's probably because they're amazing and sweet and salty and oh no the bag's gone. 
That thing was super weird and fun. Lots of fun items from these folks.
But I'm burying the lead.  The news here is that candyinla.com offers FREE SHIPPING-permanently they're hoping, which would be epic. This means that shipping cost shenanigans we all used to have to deal with just to get one weird candy bar-like a Mui-Bon, is gone. Just order!  If they do get forced to stop the free shipping, at least we can take advantage of it now, right?
Oh, and if you're obsessed with Albanese gummy bears like we are, you just found your new supplier.  No shipping  DO I NEED TO REPEAT THIS?
Check out out their site. Seriously, to not buy SOMETHING would actually just be hurting yourself.