Obviously, we can't review every candy on the planet, but I'd like to think we've reviewed most varieties of our beloved Haribo. But of course, we haven't. They just make too many, with more coming every day seemingly. And this one…is such a basic staple, I feel ashamed. So let's move forward together, with some fizzy cola.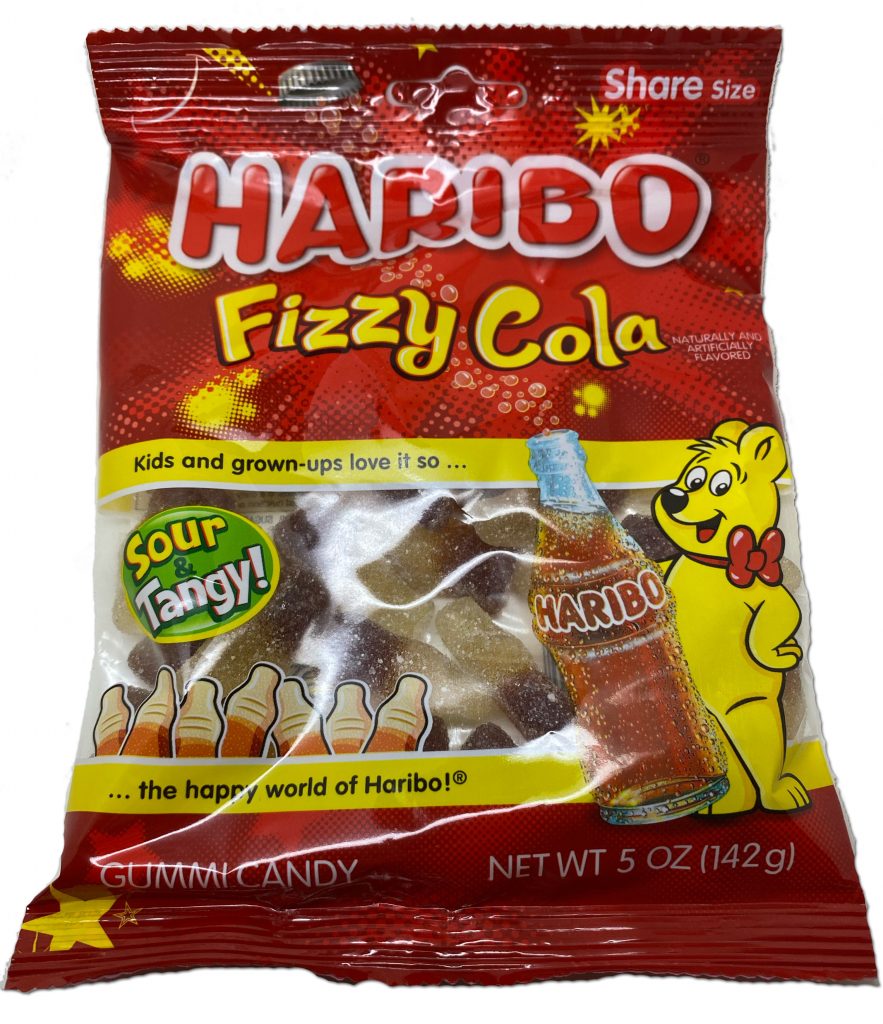 Haribo cola bottles were the genesis of me loving gummies, all the way back as a kid in LA. They were super exotic back then, and not easy to find: you didn't see bag at your grocery store-every. Hell, they weren't even IN bags in America. The only way I'd see them was repacked in smaller bulk bags at an import store, or in my case, the open market on Fairfax Street in LA. In any case, everything about them just delighted me back then: the look, the consistency, and above all else, the amazing cola flavor. A lot of people don't seem to like cola candy, but I adore it. And Haribo Happy Cola are THE gold standard for me.
This sour variety could have gone off the rails I suppose, but they didn't. At all.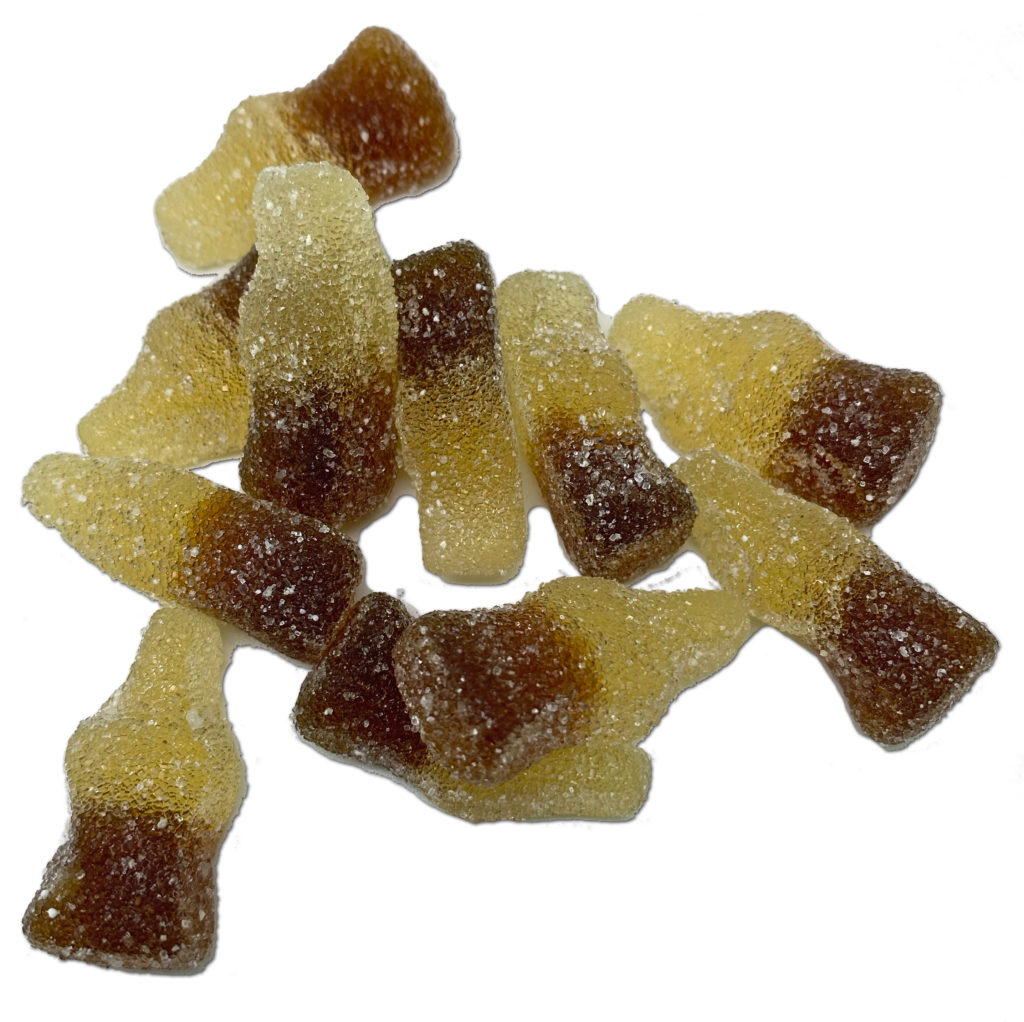 Every bit as good as their non sour brethren, Fizzy Cola are just a plain 'ol classic. They take the cola flavor you love and add a natural sour fizz to it that completely works. Super fresh bag? Great, the flavor absolutely explodes. Super stale bag you left in your glove compartment for 2 years? No problem, the flavor is still there, but the chew has been ratcheted up to a "10", which I also love.
They make a variety that's a spinoff of these Fizzy Cola, with lemon. And those too, are amazing. But this isn't about them, it's about the genuine 5 star Haribo staple classic, Fizzy Cola.
Folks, I don't have higher praise for gummies. This is as good as they get for me, so click that link, and report back. All time top 5 gummy? Yep.