These are all over the UK. Mostly in supermarkets/gas stations, but they're not hard to find.
We have a strawberry/lemon/orange pack, blackcurrant, and raspberry/lemon/blackberry.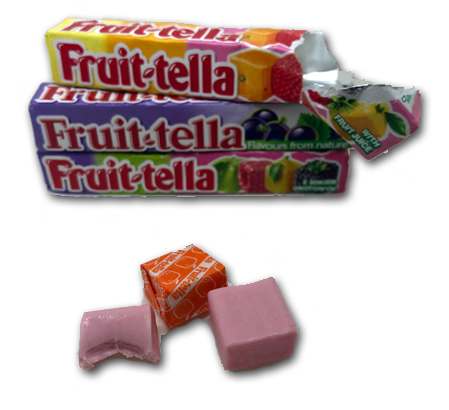 Look familiar? More or less, these are the exact same thing as Starburst. Same consistency, just about the same size (maybe a touch smaller), but certainly, these flavors are different.
Also, they boast no artificial flavors. The thing is….are they worth buying?
I think my answer ultimately is no. But I'm also the guy who never buys Starburst (unless I'm in the UK, but that's for another post). These are just…kinda middle of the road.
I didn't find their blackcurrant particularly explosive. A few flavors were really nice, but most of them were kind of hard to pinpoint. Just general "fruity" flavor, which is confusing if they truly only use real fruit flavoring. My guess is that while it might be real, that they're using the cheapest fruit juice as a base for every flavor, and then adding others to it. That would explain the similar tastes.
These are far from bad, but in the UK you can do so much better (including simply buying Starburst, which have better flavors than their US counterparts AND have edible wrappers, but again, MORE ON THAT LATER, STOP HOUNDING ME!).
These seem like a good, cheap candy to buy the kids while at the grocery store to shut them up. And that's worth something!